UI/UX Design
Cutting-Edge UI/UX Design Solutions
Professional
UI/UX Design Services in Uganda
Are you a business owner determined to make a lasting impression on your target audience with a UI/UX Design Services in Uganda? Do you want to captivate your customers with a seamless and delightful user experience?
Look no further! Othware, the leading Enterprise IT Solution Provider for UI/UX Design Services in Uganda, is here to revolutionize your digital presence and drive your business towards unprecedented success.
In today's fast-paced digital world, capturing and retaining users' attention is crucial. Research shows that 75% of users make judgments about a company's credibility based on its website design. With Othware's UI/UX Design services in Uganda, you can be confident that your business will stand out with visually stunning interfaces that leave a lasting impact.
Our team of expert designers is passionate about creating intuitive and user-friendly experiences. We understand the psychology of design and leverage proven techniques to engage users from the moment they land on your website or interact with your application.
By optimizing the layout, visuals, and interactions, we ensure that every touchpoint delivers an exceptional user experience that keeps visitors coming back for more.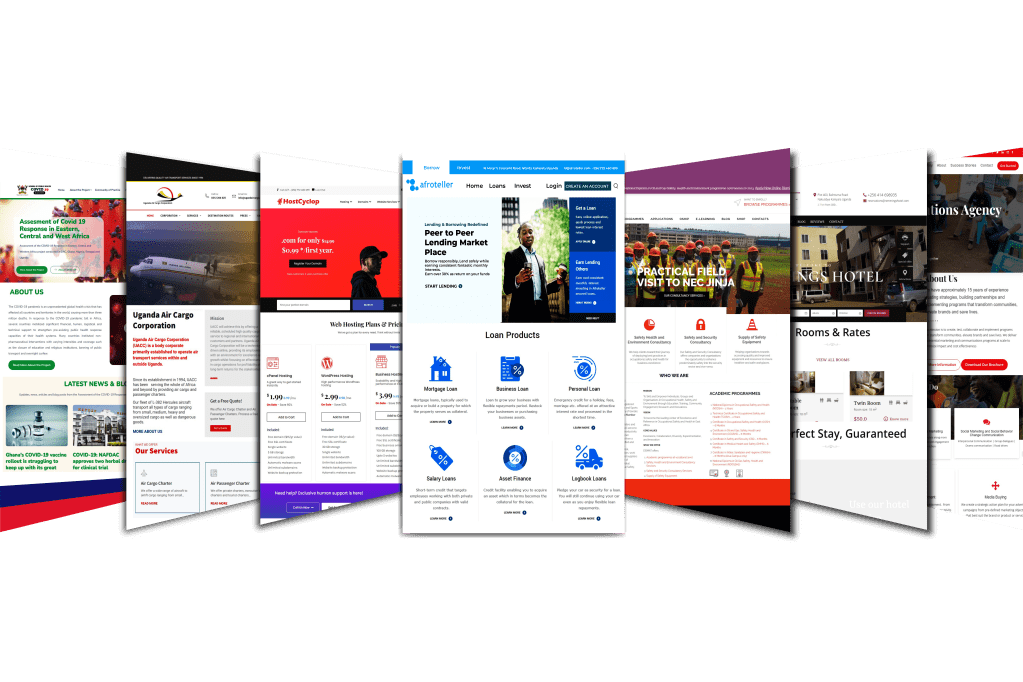 From the Best Web Designers in Uganda
Experience the Transformational Power of Exceptional UI/UX Design
Imagine having a website or application that keeps visitors glued to their screens, eagerly exploring what your business has to offer. Our UI/UX Design service guarantees just that!
User Journeys

Experience seamless navigation and optimized user flows that guide visitors effortlessly towards their goals.

USER ENGAGEMENT

Captivate users with visually stunning interfaces and interactive elements that encourage deeper engagement.

IMPROVED CONVERSION RATES

Strategically placed call-to-action elements and persuasive design choices empower users to take desired actions, boosting conversion rates.

BRAND DIFFERENTIATION

Foster a unique and memorable brand identity that sets you apart from competitors. Our UI/UX designs will help you differentiate your brand and create a lasting impression.

CUSTOMER SATISFACTION

Our user-centric approach ensures your customers' needs and preferences are met, leading to heightened satisfaction and loyalty.

BUSINESS GROWTH

Unlock untapped potential and expand your customer base with Othware's UI/UX Design solutions.
Benefits
Strength to your business with our UI/UX Design Services.
Memorable First Impression

Grab your audience's attention with captivating visuals and an intuitive interface that immediately communicates your brand's professionalism and expertise.

Deeper User Engagement

Through thoughtful user flows, interactive elements, and seamless navigation, we encourage users to explore and engage with your content, leading to longer sessions and increased conversions.

Usability and Accessibility

We prioritize user-centric design, ensuring that your website or application is intuitive and accessible to all users, regardless of their device, abilities, or technology preferences.

Performance and Speed

Slow-loading websites and clunky interfaces drive users away. Our team is dedicated to optimizing performance, making sure your digital platforms are lightning-fast and responsive.

Competitiveness

Staying ahead means delivering an exceptional user experience. Our UI/UX Design solutions help you differentiate yourself from competitors, making your brand the obvious choice for your target audience.
Website Design Previous Works
Learn from our Popular Client Case Studies
UI/UX Design Prices and Plans in Uganda
Inclusive pricing with high value for money
Don't let your business fall behind in the fast-paced digital landscape. Embrace the power of exceptional UI/UX Design Services in Uganda from Othware to unlock untapped potential and drive your business towards unparalleled growth.
Remember, a seamless user experience is the key to success in today's digital world. We will help you elevate your brand, captivate your customers, and foster engagement.
Schedule a free consultation with our experts to discuss your unique requirements and explore our flexible pricing options!