Branding
The Power of Effective Business Identity
Professional
Branding Services in Uganda
In today's competitive market, businesses in Uganda need to differentiate themselves and leave a lasting impression on their target audience. That's where Othware's Branding Services in Uganda come in.
Branding represents your identity, values, and unique offerings. Branding is the essence of your business, the emotional connection that customers form with your company. It encompasses the visual representation, messaging, and overall perception of your brand.
Branding is more than just a logo or a catchy tagline; it's the soul of your business.
At Othware, we understand the critical role branding plays in establishing a strong market presence. Our team of expert strategists, designers, and marketers collaborates closely with businesses like yours to create compelling brand identities that resonate with your audience and drive success.
With our comprehensive approach to branding, we ensure that every touchpoint aligns with your vision, instilling trust and recognition among your customers.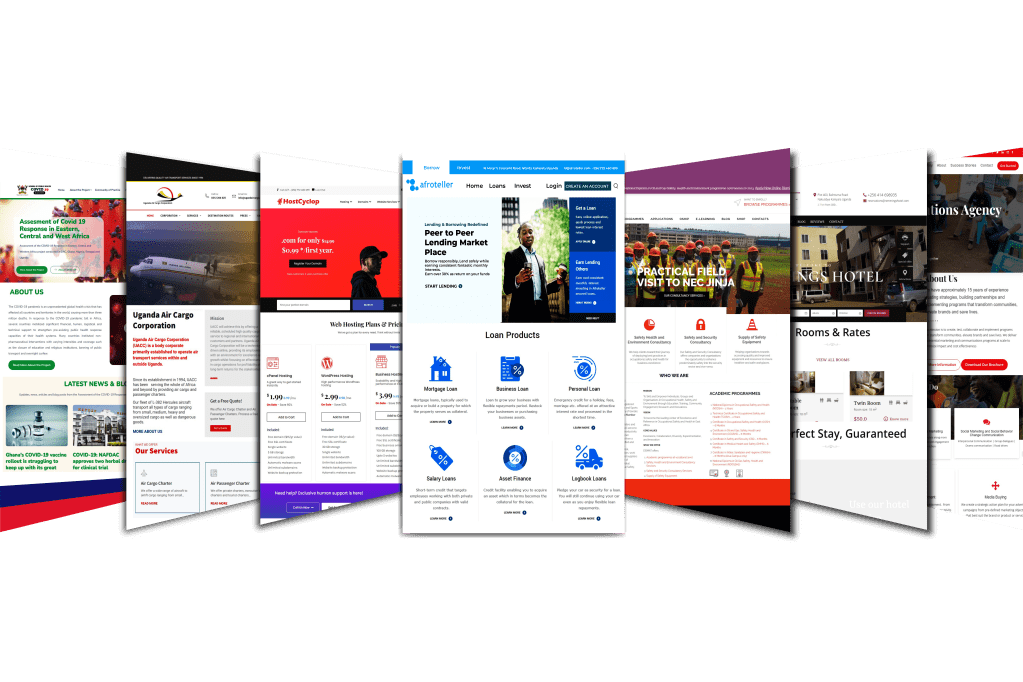 Solution
Why Choose Othware for Branding Services?
We understand the intricacies of the Ugandan market and have the expertise to create captivating brands that resonate with your target audience.
BRAND DEVELOPMENT

Our seasoned strategists delve deep into your business's core values, target market, and competition to develop a solid brand foundation. We craft a brand strategy that positions you uniquely in the market, helping you attract the right customers and stand out from the crowd.

CREATIVE LOGO DESIGN

Our talented designers combine creativity and industry knowledge to create visually appealing logos that capture the essence of your business. We focus on crafting logos that communicate your brand's personality and leave a lasting impression.

TAGLINE & MESSAGING

Crafting the right message is crucial in capturing your audience's attention and conveying your brand's value proposition. Our skilled copywriters develop powerful taglines and messaging that resonate with your target market, making a lasting impact and enhancing brand recall.

BRAND IDENTITY

We create a cohesive brand identity that encompasses your logo, typography, color palette, and visual elements. This ensures that your brand is instantly recognizable across various platforms, reinforcing your message and building brand loyalty.

BRAND GUIDELINES

To maintain brand consistency, we provide comprehensive brand guidelines that outline the correct usage of your brand elements. These guidelines serve as a valuable resource for your team and external stakeholders, ensuring that your brand's integrity is maintained across all touchpoints.

COLLATERAL DESIGN

From business cards and brochures to social media graphics and website design, we create visually appealing and cohesive brand collateral. Our design team understands the importance of creating a seamless brand experience, making your business look professional and leaving a lasting impression on your customers.
Benefits
Unique Benefits of Choosing Othware's Branding Services
Experience

With years of experience in the industry, Othware has helped numerous businesses in Uganda establish a strong brand presence. Our expertise allows us to understand your unique challenges and tailor solutions that drive tangible results.

Fast Delivery

We understand the importance of timely execution. Our streamlined processes and dedicated team ensure that your branding project is delivered on time, allowing you to make an impact in the market without delay.

Reliable

When you choose Othware, you can trust us to deliver exceptional results. We take pride in our commitment to quality, attention to detail, and open communication throughout the branding process. We work collaboratively with you to ensure your vision is brought to life.

Affordable

Effective branding shouldn't break the bank. Othware offers competitive pricing packages tailored to suit your specific requirements and budget. We believe that every business deserves a strong brand identity, regardless of its size or industry.

Local Market Expertise

Othware has a deep understanding of the Ugandan market and its cultural nuances. We leverage this knowledge to create branding strategies and designs that resonate with the local audience.
Website Design Previous Works
Learn from our Popular Client Case Studies
Branding Prices and Plans in Uganda
Affordable Branding Services in Uganda
Othware stands out as a trusted partner for branding services in Uganda. With our expertise, dedication to excellence, and understanding of the local market, we are uniquely positioned to help your business thrive.
We offer flexible pricing packages tailored to suit your specific branding requirements and budget. Contact us today to discuss your needs and receive a detailed quote customized to your business. We believe that exceptional branding should be accessible to businesses of all sizes, and we are committed to providing you with exceptional value without compromising on quality.